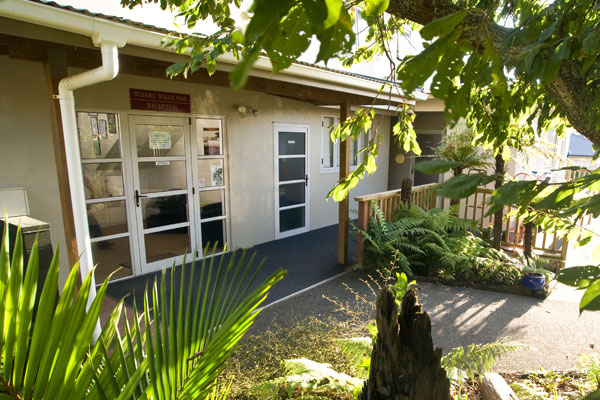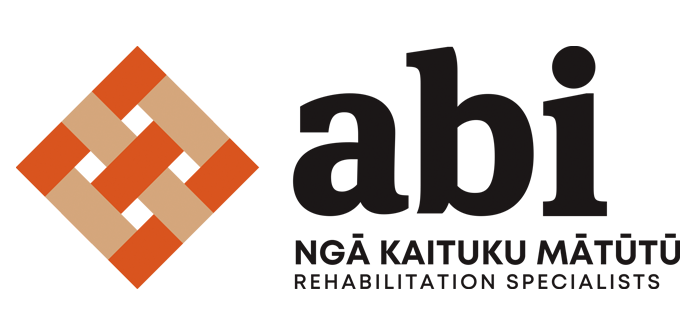 ABI Rehabilitation has been providing Traumatic Brain Injury (TBI) and Stroke rehabilitation services in New Zealand for over 20 years and is the only ACC contracted intensive rehabilitation provider for Traumatic Brain Injury in the North Island. We are passionate about delivering a service that exceeds the expectations of the client, families- whānau and funders and we are dedicated to continuous quality improvements. ABI Rehabilitation offers the following services in both Auckland and Wellington: Intensive inpatient rehabilitation, Residential supported living and Community rehabilitation.
Pono and tika – Honest and right

We act with integrity, take pride in our mahi and are accountable for our actions. We provide the right services at the right time to support client centred rehabilitation
Pūkenga – Expertise and knowledge
We commit to best practice in the science of rehabilitation, partnerships with mātauranga Māori expertise and to value the skills and knowledge of our clients and whānau. We are passionate about learning and sharing knowledge
Mana ōrite – Work together equally
As partners, we maintain the mana of all by being inclusive, valuing others world views and culture
Manaaki – Aroha, respect and support
We value the mana of clients, whānau, staff and stakeholders and engage with respect, kindness, aroha and support
Wairua – Spirituality
We value holistic wellbeing and respect individuals spirituality and their spiritual connections with tangata (people), tīpuna (ancestors) and the taiao (environment).
Mission
The mission of ABI Rehabilitation is to work in partnership with the kiritaki and whānau to restore wellness to the maximum extent possible whilst setting standards of excellence in neuro-rehabilitation.
Values
ABI Rehabilitation makes connections and creates opportunities enabling kiritaki to achieve health and wellbeing. Together we make a positive difference recognising the value of western science and mātauranga Māori.
Our services include:
ABI Rehabilitation provides services under contract for:
ACC
The Ministry of Health (MoH)
District Health Boards (DHB)
Private insurers and private funders.