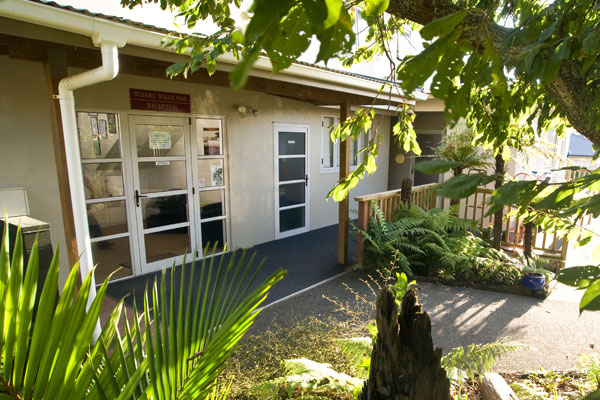 ABI's vision:
About ABI Rehabilitation
ABI Rehabilitation has been providing Traumatic Brain Injury (TBI) and Stroke rehabilitation services in New Zealand for over 20 years and is the only ACC contracted intensive rehabilitation provider for Traumatic Brain Injury in the North Island. We are passionate about delivering a service that exceeds the expectations of the client, families- whānau and funders and we are dedicated to continuous quality improvements. ABI Rehabilitation offers the following services in both Auckland and Wellington: Intensive inpatient rehabilitation, Residential supported living and Community rehabilitation.
The services available include: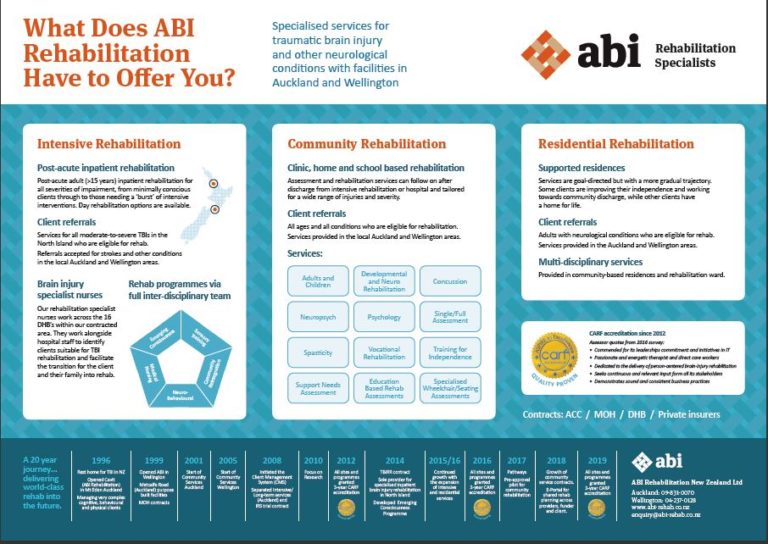 ABI Rehabilitation provides services under contract for:
ACC
The Ministry of Health (MoH)
District Health Boards (DHB)
Private insurers and private funders.
ABI employs around 300 staff with specialist training in rehabilitation and a single-minded focus on achieving outcomes. We believe people in New Zealand have the right to services as good as anything in the world. We invest in training and research to maintain an international standard of care. As an organisation, ABI is driven to lead, develop and benchmark rehabilitation services in New Zealand. Clients at ABI will experience what we believe is a unique team approach to their rehabilitation journey. Medical specialists, therapy, nursing and assistant teams are all committed to working towards the goals that are set by the client and family. ABI firmly believes that clients and their families-whānau are a vital part of the team.
Max Cavit, founder, owner and Executive Board Chair of ABI Rehabilitation, is convinced of the importance of bringing holistic clinical skill and caring together in order to enable people with a disability to 'make the most of life'.
Max is working wherever he can to build the field of brain injury rehabilitation in New Zealand. He has a strong belief in collaboration; at the individual level with clients and whānau and at the macro level with government and DHBs to improve access to services for people needing rehabilitation.